GATHERING CHURCH
Empowered by God to reach others for Christ
Sundays | 9:00am Bingham Lake, Minnesota
Office Hours | Tuesday – Friday 9am – 11am *please use south doors
COVID-19 Update
With the challenges of the new reality we live in, one thing will never change. God is in control! Currently all in-person gatherings at the church are cancelled till further notice. However, we are the body of Christ and more than a building. We are the church.
You can still watch Eagle Brook's Messages online and Pastor Randy will be doing daily Video Devotions on Facebook. As we continue down this road we will be looking for ways to connect with people through technology. Please continue to reach out to Pastor Randy and Pastor Steve with any needs. As you know the church will still have expenses to cover through this time of disruption. You can still give online or send checks to Gathering Church, PO Box 45, Windom, MN 56101.
Our mission has not changed. We are empowered by God to reach others for Christ. Continue to share the love and hope of Christ.
God will bring us through this season.
No matter who you are or where you've been,
Each gathering church service, we want you to walk in and feel at home, be inspired by excellent music and be challenged by biblical messages that apply to your everyday life.
The heart behind everything we do is to reach people for Christ so that lives are transformed.
That's what it's all about.
We
LOVE
kids and invest a significant amount of time, resources and energy in making our Kid's Church
the best hour of every kids week! Our environments are safe, clean and geared around you asking your kids these 2 questions… #1 "Did you have fun?" & #2 "What did you learn today?"
Gathering Church exists to bring people into a relationship with God through Jesus Christ, to draw them into a Christ-centered community and to help them grow in their faith. That's what drives every decision we make and guides every conversation we have.
That's what we're all about.
What are People saying about Gathering Church?
Office Hours | Tuesday – Friday 9am – 11am *please use south doors
office@gatheringchurchmn.com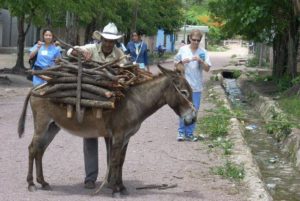 San Marcos De Colon, H
onduras
Missions Trip Augu
st 8th-15th, 2020
Contact Rod Dynes for more Information: