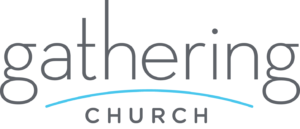 Empowered by God to reach others for Christ
Sundays – 9:00am – Bingham Lake, Minnesota
Office Hours | Tuesday – Friday 9-11am
Click Here for Current Message Series:
We use messages from Eagle Brook Church. We
ar
e not affiliated with Eagle Brook Church and we have permission to use their messages.
No matter who you are or where you've been,
Want to be "in the know"?
Each gathering church service, we want you to walk in and feel at home, be inspired by excellent music and be challenged by biblical messages that apply to your everyday life.
The heart behind everything we do is to reach people for Christ so that lives are transformed.
That's what it's all about.
We
LOVE
kids and invest a significant amount of time, resources and energy in making our Kid's Church
the best hour of every kids week! Our environments are safe, clean and geared around you asking your kids these 2 questions… #1 "Did you have fun?" & #2 "What did you learn today?"
Gathering Church exists to bring people into a relationship with God through Jesus Christ, to draw them into a Christ-centered community and to help them grow in their faith. That's what drives every decision we make and guides every conversation we have.
That's what we're all about.
What are People saying about Gathering Church?
Sunday 9am
820 Highway 60
Contact & Connect:
PO Box 45 – Windom, MN 56101
Office Hours | Tuesday – Friday 9am – 11am
office@gatheringchurchmn.com